While money can't buy you happiness, it sure can make life a lot easier and what better way to make money than to do so while harnessing your creativity. With the explosion of new, affordable technology, many people are now wondering how to make money with a 3D printer. The good news is that you don't need to invest in a lot of tools and accessories to get started.
Within this guide, we'll outline all the unique ways you can use a 3D printer to make money and then walk you through how to actually start your business. While skill is a necessity, so too is business sense and the ability to market yourself. Our aim is to make this 3D printing journey as easy and successful as possible for you.
Can you profit from 3D printing?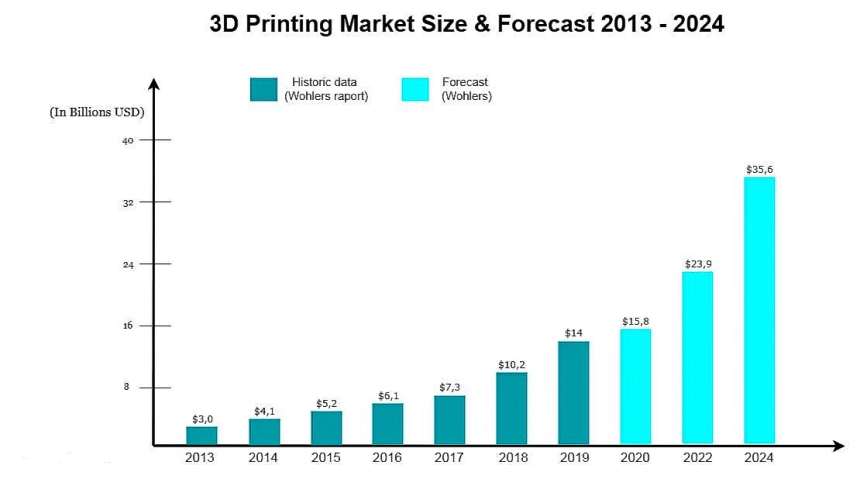 Profiting from any task involves a bit of math at the beginning. Not only do you need to charge a suitable amount of money based on the time it takes you to create a 3D print but you also need to factor in your start-up costs.
While the equipment is an initial cost that will quickly pay for itself, other costs are variable, such as the amount of filament you need to use.
Also, don't sell yourself short based on the hours need to create. A lot of fees are flat-rate and if you go this route, it can take some time to accurately measure how long you spent on the design and the work.
Top costs
Not surprisingly, the largest cost to profit from 3D printing is the 3D printer itself. While these have come down in cost over the past few years, they still require a decent investment, especially if you want to charge top dollar for your designs. To save a bit of money, first consider what you want to print and then match the printer with your needs.
While a simple printer will do for a lot of objects, for more elaborate designs, you want a 3D printer that can print two colors at a time. These are called dual extruder printers.
Those that want an all-purpose 3D printer that is highly durable would do well to look into the Creality Ender 5. It heats up quickly, has a stable power supply, and moves really smoothly.
In addition to the 3D printer, you will need a series of accessories. Don't forget your filament which should be factored into the price you charge for your 3D printing.
One final piece of equipment that should be purchased is a scanner. This is no ordinary paper scanner. Instead it need to specifically scan 3D objects which you can then manipulate via a computer. The Newest EinScan SE Desktop 3D Scanner is a solid option as it scans incredibly fast and doesn't have a bunch of cords that will get in the way.
How to make money with 3D printing
Now that you have your tools, it's time to start making money. If you're not sure where to start, or need some inspiration, here is a quick list of ways to make money with a 3D printer.
1.      Specialized products
If you are someone who hates repetition, getting into the world of specialized products for 3D printing is perfect for you.
In this realm, you need to market yourself as someone who has a lot of experience and capability. Then, you open your abilities up to anything. It can be truly amazing what people want printed and if you can accommodate their needs, your business will grow quickly.
The problem with this method is advertising yourself as you will want to cater to people from all professions. A diverse portfolio will help in the marketing process.
2.      Selling designs
This is a middleman approach and if you can scale it up, there is big money to be made. For this to be successful, you need to first create an original design. You also need to be comfortable knowing that other people will be using it in the future.
After the design is made, you can then sell it to other people who will do the actual printing. The problem comes in marketing and creating a loyal client base that will continue to purchase new designs.
3.      Architecture
There are many stages to an architect's design and one of them is printing small-scale 3D models of what their designs will actually look like. There are actually two ways to go about this method.
The first is to take an architect's designs and specifications and print custom-made designs for them. This is time-consuming but can yield more money per hour because of the intricate details.
The second idea is to print stock buildings and accessories, such as trees and benches. You can always up-sell these stock buildings into more personalized structures, which will also increase your profits.
If you do decide to go this route, you will want to invest in a more specialized 3D printer that is made for architects.

4.      Teaching
The beauty of the internet is that you can learn just about anything you've ever wanted to. Start by creating a YouTube channel. This is easy to do and the site will automatically help you with your advertising revenue.
Next, brainstorm different aspects about 3D printing that you can teach others. This can range from setting up a particular printer, teaching about designs, and showing the mechanics of the printer. The more videos you make, the easier it is for viewers to find you. Then, once they've clicked on one video, it will automatically show other videos that you have created.
The more people that see your video, the more ad revenue you will earn. While it is just pennies per ad, with enough viewers this can translate to more money.
Producing all these videos can be time-consuming in the beginning but after your YouTube channel is set up, it becomes a passive stream of income. The only active thing you need to do is try to promote your videos and occasionally create more content.
If you find that people are really loving your videos, the next step is to create a subscription service for an online course. This is where people pay you directly for specialized teaching videos. While you earn more money per subscription than you would from ad revenue, it can be harder to find enough people to make the video production worthwhile.
5.      Art supplies
Creating art is a complex process and you need the right supplies for it. Custom-made supplies are great for the artist who knows exactly what they want but can't find it anywhere. A tray that holds the right amount of paint and brushes is perfect. Likewise a paint or pen holder that is stylish and functional.
Artists want to be inspired and if they can reach for a tool made from a cool design, all the better.
6.      Jewelry
By far one of the best and simplest ways to make money from a 3D printer is by creating jewelry. Whether it is a pair of unique earrings or a stylish bracelet, there are many ways to help someone show off their funky style.
The best part about crafting jewelry Trusted Source 3D Printed Wearables Market Likely to Emerge over a Period The global 3D printed wearables market, valued at approximately US$ 3 Bn in 2018, will maintain its steady course, according to a new study by Future Market Insights (FMI). According to the study, the 3D printed wearables industry remains influenced by manufacturers' focus on partnerships with technology providers to eliminate traditional limitations for design innovations. www.globalbankingandfinance.com is that it falls into the category of affordable for most people. Therefore it is a purchase that people will continue to come back to over and over again. If you can craft a wide assortment of jewelry, those that love one item will come back to your online star to purchase more, either for themselves or for friends.
It can be a bit hard to think of new designs but if you have just a few you can use different colors and patterns to create a larger line of products.

7.      Movie and photo props
This may seem like a niche market but if you can crack it, there is plenty of opportunity to make money.
There are many semi-professional photographers who create mini studios in their own homes. These have props for birthdays or baby announcements. Essentially, it's a more intimate studio experience that can be easily reconfigured based on the needs of clients.
With these mini studios, there is a large opportunity to actually craft the props needed. You can start by creating your own store to sell photographers, or you can reach out to photographers themselves and then work on customized designs. There is a bit more work involved, but once you are established, your work should naturally bring in more referrals.
As for movie props, this can be quite lucrative. No matter how good your designs are, if you don't have the right connections, you might not get very far. However, if you are interested in designing and printing movie props, it's best to dive right in. Start with smaller, local movie productions to see if they can use you services. There are many props involved in the movie industry and depending on where you are, they might be a large need for your capabilities.
8.      Home decor
Our homes are a reflection of our personalities so it pays to understand that people want unique objects and not just knock-offs from their big department stores. If you can design and print unique vases, kitchen utensils, and small works of art, you can be in high demand.
Start by working on a niche collection so buyers don't feel too overwhelmed. Then, start working on new collections that have similar themes.
Homeowners want unique designs but they don't want a mish-mash of colors and textures. Therefore, if you can settle on a signature look, customers will want to purchase more of your work so that it matches what they already have in their home.

9.      Cosplay
You might not understand cosplay, or even heard of it, but it's a growing hobby and quite lucrative to get into. Essentially, cosplay Trusted Source The 'cosplay' economy: how dressing up grew up Cosplay and comic conventions are attracting millions of fans around the world, generating huge amounts of money and launching some interesting design careers. theconversation.com is when people dress up as their favorite characters, whether it be from movies, video games, or anime.
The important feature about cosplay is that some costumes are quite obscure so finding pre-made costumes is near impossible. With the right 3D printer, you can custom-make costumes for the most avid of fans. This is a great way to earn money as cosplayers will be very appreciative when they show up to the next convention with an impressive outfit.

10. Rental service
We've mentioned that 3D printers can be affordable but that doesn't mean they don't cost money. And sometimes, that cost can be too much. Those that are just getting into 3D printing might want to try a few models out first, to know what to expect. Others might know how to use the machine already and just want to print out a design they created.
Whatever the reason, there is a market for a 3D printer rental service. For this to work, you simply advertise the use of your printer, make contact with a client, and then loan out your machine for an allotted time.
If you are worried about security, you could also set up a shop in a garage or spare room and have people come by to use your printer. It's a great way to make passive income and if you find there is a lot of interest in this service, it may actually be worth your money to purchase multiple 3D printers.
11. Prototypes
If you love the idea of 3D printing but don't want to make any designs, you can always offer your services to those in need of prototypes. With this service, your client will give you all the details and then you will print it for them.
The good part is that people usually need a few versions of prototypes. So, as the designer fiddles with their process, you may find yourself with a repeat customer.
12. Prosthetics
Another highly niche category, printing prosthetics is a possibility if you have a lot of know-how behind you.
You will want to start by reaching out to the medical community and establishing yourself as a knowledgeable person. It can take some time to gain enough experience to take this ability further.

13. Earphones
Earbuds are everywhere; everyone has a set. And while they're cool, they can also be annoying and uncomfortable. While many sets of earbuds come with multiple foam or silicon inserts, they're never quite right.
Enter the 3D printer which can take exact measurements of your ear canal and print customizable earbuds. Wouldn't it be amazing to know that your earbuds will never fall out or cause a ton of discomfort?
There are a lot of factors with printing earbuds. The first is that you need a reliable way to take the measurements and this can involve and bit of back and forth with customers.
Secondly, this isn't a product you can scale. Each set of earbuds is customized so you can't just print a bunch for sell. The work involved in capturing the measurements needs to be factored into your price point.
14. Toys
Toys are a mainstay when it comes to consumer goods. Parents are always looking for the next unique gift and it doesn't matter how many toys a kid has; they always want more. When it comes to 3D printed toys, emphasize the uniqueness and home-made aspect. Plastic toys made overseas are often cheap and easily breakable. Sturdy toys that provide real value for money will appeal greatly to parents.
Good ideas for toys that both kids and parents will enjoy are puzzles, stackable blocks, and anything with a slight educational twist to them.
15. Shoes
There are a few categories of shoes and 3D printing falls into the comfort and unique areas. Not only can 3D printing craft cushioning, supportive shoes, but they will be one-of-a-kind products. The world of shoe collecting is growing and people are always on the look-out for the next biggest thing. Having 3D printed shoes is both aesthetically pleasing and a conversation starter.
To being printing shoes, you will want to do your research. While they should look cool, they need to be practical so that people can actually wear them.
If you decide to go this route, you can decide if you want to have a line of pre-printed shoes or make fully customized ones. Pre-printed shoes will sell for less but there is also less hassle. Customized shoes, on the other hand, involve taking pictures of a client's feet and exact measurements.
You may want to decide on a hybrid model to reach the largest audience possible.

16. Bags
When we think about bags, we think designer leather or at the very least lightweight fabric. But bags can be made from a 3D printer, too. Mesh tote bags for the beach are a great item, as are washable bags for parents.
It's time to think outside the box, or in this case the bag, and be really creative. As a bonus, most women own a lot more than just one bag so there is a definite market for this category.
17. Portraits
2D printed portraits are so last year! What better way to immortalize your loved ones with your very own 3D portrait? Amazingly lifelike, 3d portraits can be cast in monotone metals or realistic colors. You can include one person or the whole family.
You will need a full-body scanner for this idea, which will require quite an investment. Furthermore, the use of the scanner means that you will have to offer your services locally, unless of course your client has access to their own full-body scanner.
Along the way, there is a lot of work needed, including altering the process so the figures look lifelike. This means a lot of time is involved so you will want to charge accordingly. Finally, you definitely need a full-color 3D printer for all the nuances.
While this is a labor-inducing process, it can be quite lucrative if you find the right clientele.
18. Board games
It's fun to go out with friends but this can get expensive fast. Instead, bring the fun indoors and get your friends together for an epic game night. We're all familiar with the staples, such as Catan and Monopoly. So why not show off a new creation?
3D printer board games are fun to design as you get to be really creative and essentially design a new game to be enjoyed.
How you can really make money with printing board games is through the use of extension packs. Design a fun but standard game. Then, create extensions that cost less than the original price of the game. Once people play your game and fall in love with it, they will want to come back to add more fun to the experience.
19. Cookware
While you need to be careful with what type of filament you use, there are a lot of options for specialized and unique cookware. Silicon is food-grade and can withstand high temperatures so it is a great option for cookware.
You can easily print kitchen staples like spatulas and flippers. Or, you can put a spin on cookware and make a cook bowl or colander. People naturally have a lot of stuff in their kitchen and are always on the lookout for new gadgets.
20. Nerf gun accessories
Everything old is new again and nerf guns are one of them. This once-popular toy is now making a comeback and simply owning one gun is not enough. Everyone wants to collect nerf guns and accessories, and a 3D printer is perfect for this space.
There are many accessories already on the market and a simple online search will bring up plenty of inspiration. While it can be easy to find designs already crafted, it might mean a marketplace saturated with competition.
Start with existing designs to get the hang of this category but if you can create your own unique designs, you'll be much better able to earn some solid money.
21. Robotic kits
If you ask any parent what they want for their kids, it's a bigger interest in STEM. Short for science, technology, engineering, and math, it allows kids to be both creative and practical.
This is a high-end category to get into with your 3D printer. Not only are there multiple parts to create, but you need to be well-versed in robotics yourself to begin with.
However, if you can put together fun robotics kits, it will score big. Just know that if you have a hit, customers will be eager for more. Therefore, before you bring anything to market, ensure you have a few product lines to offer.
22. PC cases
Everything is customizable these days, including the look of your PC. Gone are the days when you had a simple, boring black box. Now you can house your RAM and hard drive in a funky custom-built case.
PC cases can really be built in any way, as long as the internal area is large enough to hold all the pieces. You may have to experiment, especially as there needs to be outlets for cords and buttons. But once you get everything in place, there are a lot of nerds with disposable income that are on the hunt for something new to show off.
23. YouTube and other blogs
Do you like to write? How about performing? The beauty of YouTube videos and blogs is that once the content is up, people can continue to find it.
In addition to videos that teach people printing skills, you can also just film yourself in the creative process. It's amazing what people will watch and a timelapse of 3D printing is sure to be one of them.
With a blog, you can add your videos, write product reviews, and take readers on your 3D printing journey. You blog can also highlight the different products you're working on and offer a means of selling them.
While online content is great for a while, you will want to continue updating this content so that more people are able to find your websites.
24. Troubleshooting
Gone are the days when every company had a dedicated, live customer support service. While many places will email you back after an inquiry, this can take days. In the meantime, you still have an issue and the frustration level can greatly increase.
If you have a lot of experience with a particular 3D printer, don't be afraid to advertise this knowledge. Set up a website or social media account that offers your services. For a nominal fee, you can walk people through how to troubleshoot their printer.
Within this site, produce videos and tutorials and the advertising income from these can add to your revenue stream.
25. Product reviews
While a lot of ways to make money from your 3D printer involve actually using it, don't forget that you have a lot of knowledge from experience. The more revenue streams you have, the more money you will make and your experience can be one of those streams.
Reach out to review sites and inquire if they want your product review about the 3D printer you use. A first-hand account is always impressive with reviews. You can also go your own route and create your own website or blog that involves product reviews.
26. Phone cases
Everyone owns a smartphone and by extension, almost everyone owns a phone case. Phone cases are necessary to protect the ever-increasing technology improvements and thus price of phones.
The good thing about phone cases that you can start with just a few of the more popular phone models. Once you have all the specifications, you can then go about printing the cases in different colors, or if you have the right equipment, printing unique designs.
Try to price your phone cases similar to other easily available cases to reach the widest audience possible.
27. Sport equipment
Sports are more than just balls and bats. They are also about accessories. Some common sports equipment that can be produced includes protective face masks and golf clubs.
Sport is as much about ability as it is fashion and people want to be noticed for both their ability and their accessories.

Printing for Marketplaces
If you have a product idea and are ready to market it, there are a few marketplaces where it is easy to do so. Alternatively, if you have a large design or unsure about printing it yourself, you can always try these reputable businesses.
Treatstock
This is a great option if you know exactly what you want to design but don't want to print it. Upload your file, select all the specifications, and instantly receive a quote. Place your order and have it delivered.
Alternatively, you can be the person who prints out 3D options. Set up an account and start producing for other creatives.
One of the most popular freelancer sites, you can set up a profile where you advertise your printing or designing services. Fiverr does take a commission but it allows you to market to thousands of people. The more work you do, the more reviews you get, allowing you to charge more and gain access to more clients.
Shapeways
If you have a design but aren't interested in actually printing it, you can have someone else do the hardwork for you. Shapeways is a printing service. Simply upload your design and customize the material and specifications.
Sculpteo
For truly professional results, you can scan and upload your designs to Sculpteo. The industrial 3D printers are especially great if you have a larger design that needs printing. As a bonus, shipping is international.
3D Hubs
Used by amateurs and professionals alike, 3D Hubs offers an incredibly quick turnaround when it comes to a quote for your work. Upload your designs, receive a quote, and have your design come to life.
How to prepare to start 3D printing business
Having an idea for your business is unfortunately only half the battle. The other component is actually creating a business. This can be the hard part for many. If you're creative you might be too focused on your designs to want to worry about numbers and viewership. However, if you want your designs to be purchased and to make money from them, you need to create a business that works.
1.      Invest in good device and filament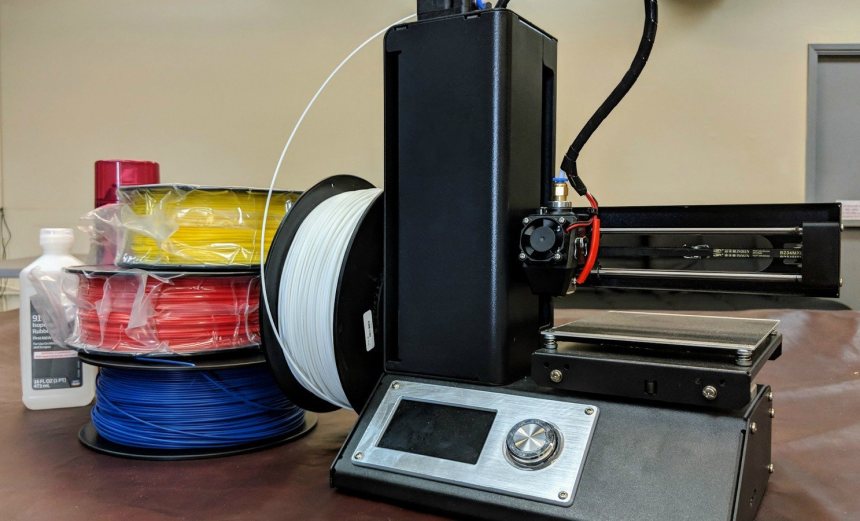 First, save up to invest in capital. This includes your 3D printer, the filament, and any other accessories. Remember that your creations need to be solid, durable, and accurate. Therefore, you will need to spend some decent money for a reputable 3D printer.
2.      Learn tips and tricks
Take some time to learn the ins-and-outs of 3D printing. Even if you are well-versed in the realm, there is always more to learn. Have some friends over and start experimenting. Read articles and books, and don't forget to check out some videos. The more you know, the better your designs will be.
3.      Create eye-catching designs
Finally, a chance to really be creative. Spend your time creating unique designs. There is now a plethora of 3D designs on the market so you need to really stand out.
If you can, think of a signature spin on your products. Perhaps it's a unique color or a slightly different spiral. Whatever it is, it needs to be impressive enough for people to want to purchase something in the first place.
4.      Start a blog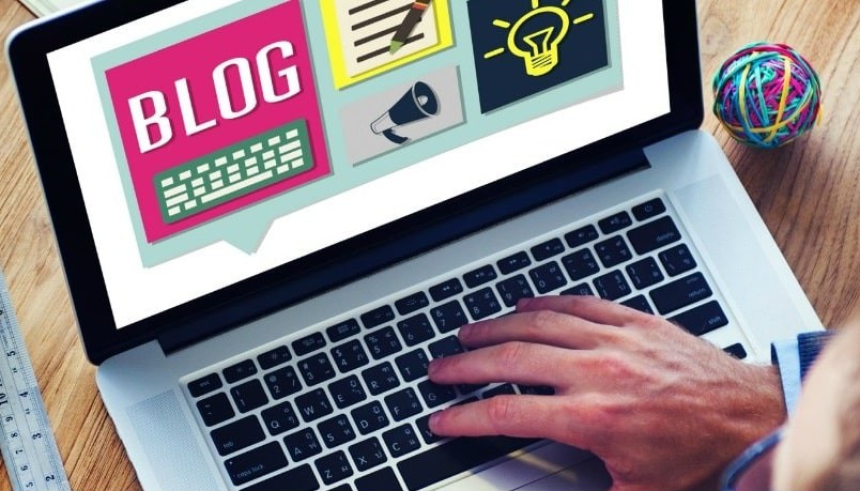 Whether you have started a YouTube channel to teach about 3D printing or have an Etsy store to sell your jewelry, you need to drive traffic to these places. One of the best ways to do so it with a blog.
This can seem like a daunting process. If you have extra capital, it may pay to hire a third party to create the blog for you. Then, once it's up and running, you will need to create ongoing content for your blog. Weekly posts are ideal. Again, if this is too time-consuming, or you don't feel comfortable with all the writing and formatting, there are other people you can hire to produce the content. Just be aware that the expenditure will greatly impact your bottom line.
Blogs can be a mixture of information, personal experiences, and expert advice. But they should all link to your product page or videos. The internet works by linking everything together. The more links you have in your blog, the more opportunity to make money.
5.      Be patient
You've set up your website, are starting to produce blog content, and may even invest in online advertising. Now you have to wait. The first sales are the hardest as there won't be product reviews or an established client base.
Once sales start coming through, be sure to monitor them. What products are selling? What aren't? Are customers satisfied with your production times and your shipping rates?
Are there new opportunities for up-selling or creating new lines? Even when sales take off, pay attention to the numbers. They don't lie.
Yes, you have to be patient with any new business but the more time you invest in it, the more money you should make.
Final thoughts
We sincerely hope that you are now one step closer to making money with a 3D printer. There are many ways to make your creativity a reality, including printing jewelry, toys, and home décor. Above all else, though, you need to create a way for clients to find you. Set up an Etsy shop, produce YouTube videos, and funnel traffic through a blog. Keep an eye on your expenses but don't be afraid to charge what you're worth. Above all else, keep that passion alive. By now you should know how to make money with a 3D printer and we wish you all the success.